100 X 100 TOUS, 100 Years
Violeta Hernández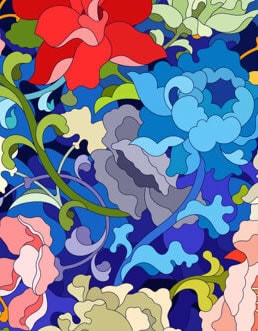 MEXICO CITY
Her lines are a response to nature, organic forms, romanticism and women. This is the language Violeta Hernández uses to recreate the ethereal atmospheres inhabited by her characters.
"The first thing that came to my mind with TOUS were aromas, natural perfumes and feminine forms. I immediately visualized TOUS in the most romantic, gentle version of my graphic line. The visual structure was clear: saturation with elements that rhythmically embrace the brand's logo, so much so that the elements come to merge into a whole. Using saturation of color, I wanted my illustration to break the two-dimensional barrier and evoke memories of nature in the beholder."
Violeta Hernández
I am Ira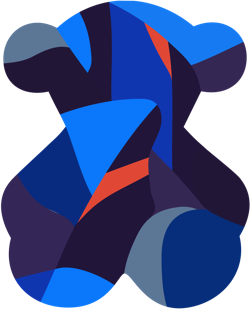 MOSCOW
Always curious for contrasts and bold simplicity, Irina bases her artworks in the act of balancing abstracted memories, feelings and music. All of them influenced by a minimal and modern approach to the diversity of her Russian roots. Her work is born of the subconscious mind. She looking for vibration and rhythm, I observe the play of lines on the canvas, I study the positive and negative spaces these lines create.
"I created the Bear to be bright and rich in colors, so that it reflected a Russian soul. I wanted to break the shape, so that it was interesting to consider. I focus on finding tonal balance via either contrast or harmony and aim to develop chromatic combinations"
I am Ira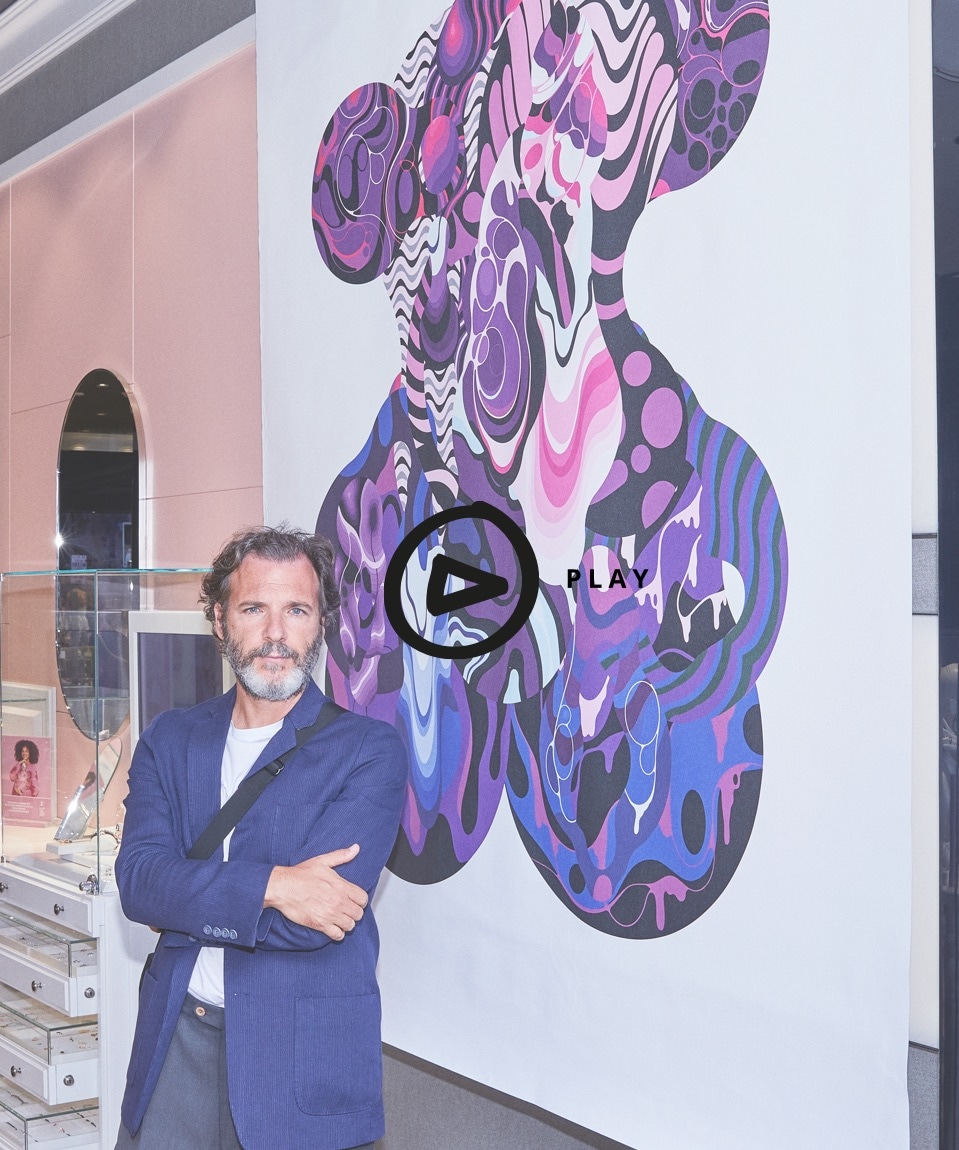 SEVILLE
Martin Satí is an illustrator and designer based in the city of Seville. Martin's work focuses on the study of form, the internal movements of things (dance) and the use of new forms of expression in the graphic-digital context. This is what defines him as a Contemporary Graphic Artisan. His emotional language is a continual process of experimentation and learning toward new paths that arise.
"Marveltous is the title of the work, which is a pun on the word 'Marvelous.' The idea began with executing a transverse dissection of TOUS' iconic bear and displaying its recreated interior, in all its biomorphic forms and its nutritional richness, mixing caramel with raspberry, cold with magmatic and the divine and the animal, in a fantasy world. The work is laid out in 8 crossbars where several hanging die-cut sheets, superimposed onto each other, together form the silhouette of the bear."
Martin Satí
Emily López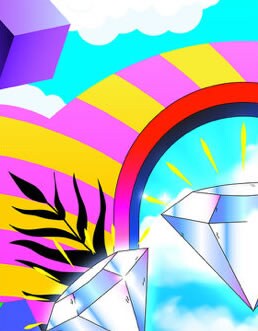 NEW YORK
"I'm a Fashion and marketing Designer, who got involved in Graphic Design and Art Direction. I've always loved color, illustration, and design in all its forms. I love to express myself through it, and throughout I try to develop a style that characterizes me and allows me to reflect what I have that you have to have fun and enjoy what you do."
"My inspiration was the story of Rosa Oriol, when she saw a Teddy Bear in a shop window, that image brought her memories of her childhood. There she thought "Why not make a golden bear?" And the rest is history. Based on that, I wanted to put my personal style reflecting the shop window, the bear, and the blooming roses, as a literal symbol for her. I wanted to use bright colors and different shapes building a fantasy world because for me TOUS brings me energy, creativity, and reinvention. "
Emily López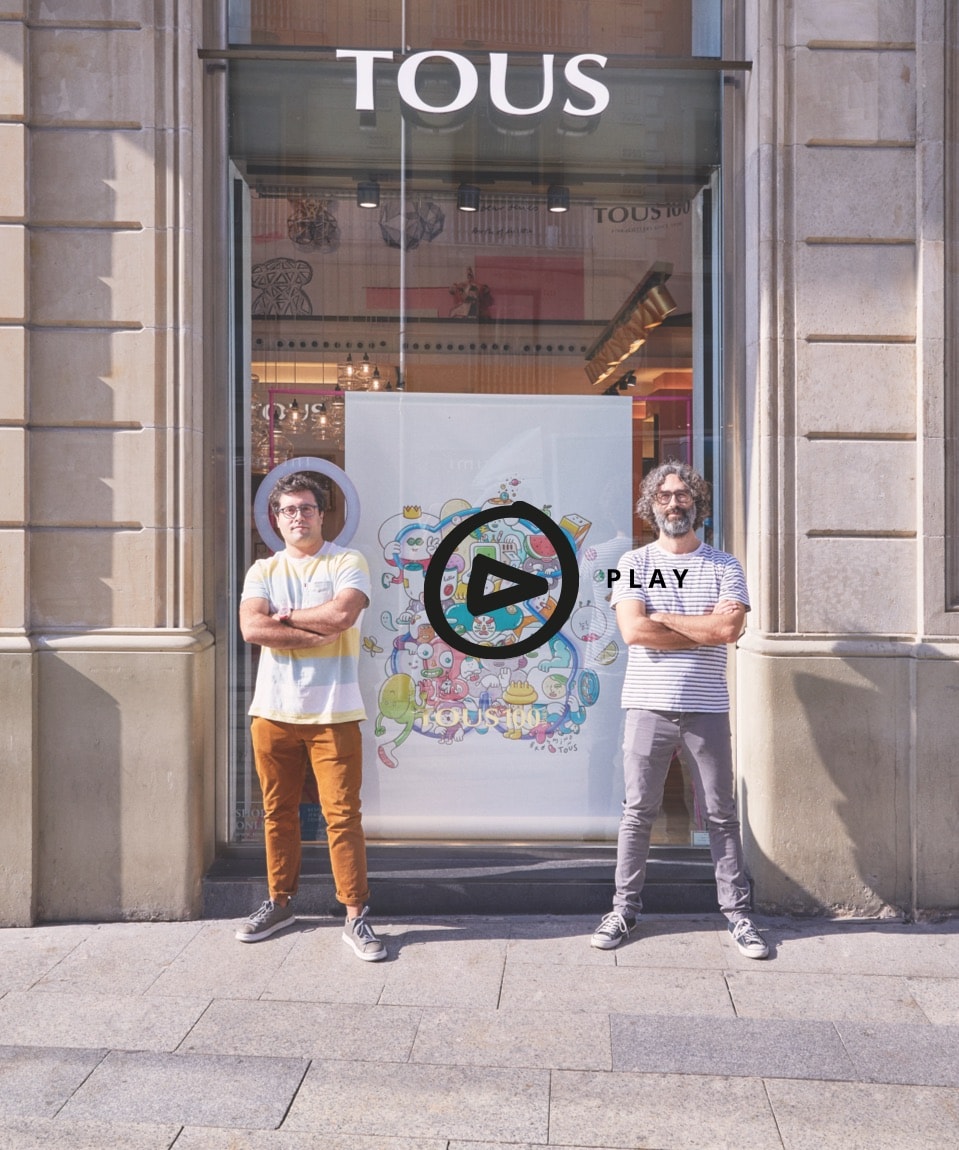 BARCELONA
"We are Brosmind. Juan and Alejandro Mingarro. We were born in Spain in 1978 and 1981. We're brothers, friends, enemies, illustrators, artists, electronics apprentices, amateur videographers, fuet sandwich lovers, fathers, sons, husbands, professors and occasional musicians. In 2007 we founded our studio in Barcelona, where we practice all the above disciplines through commercial commissions, personal projects and exhibitions. Our work has been published and exhibited and has won awards worldwide."
"We wanted to play with the idea of a portal as a way to put two universes into contact. To do so, we began with the iconic silhouette of the TOUS bear and we started adding our most beloved characters to it. Some appear still crossing the threshold, others have already settled in, and little by little they will end up adorning the entire figure."
Brosmind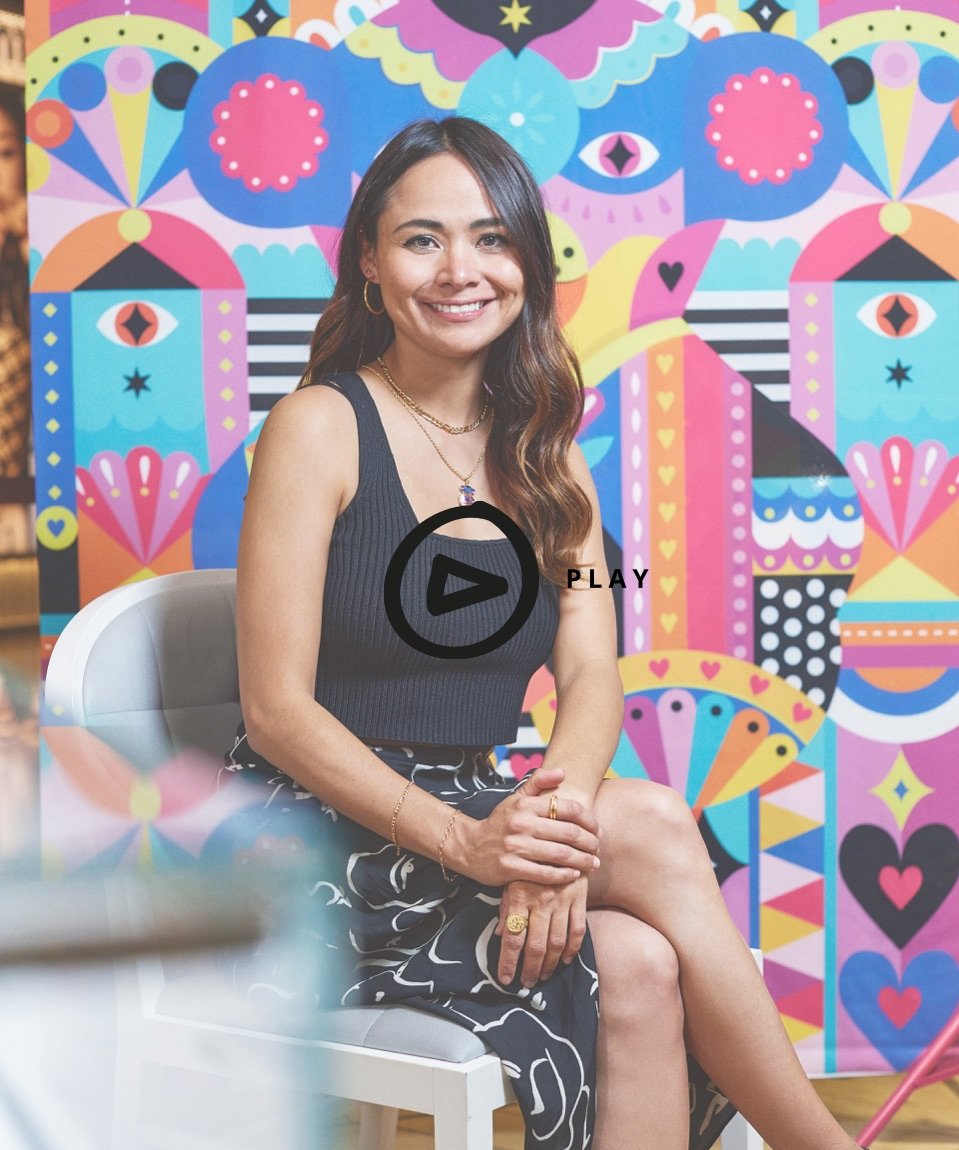 MEXICO CITY
Melissa, known as Ely Ely, is a Mexican designer and illustrator. Women, the Mexican essence, nature and color are fundamental to her creativity and inspiration.
"For the work, I wanted to produce a design that was very lively and fun. I decided to use a mix of textures and vibrant colors, where TOUS' iconic bear would emerge from the textures while being part of that mix."
Ely Ely Ilustrates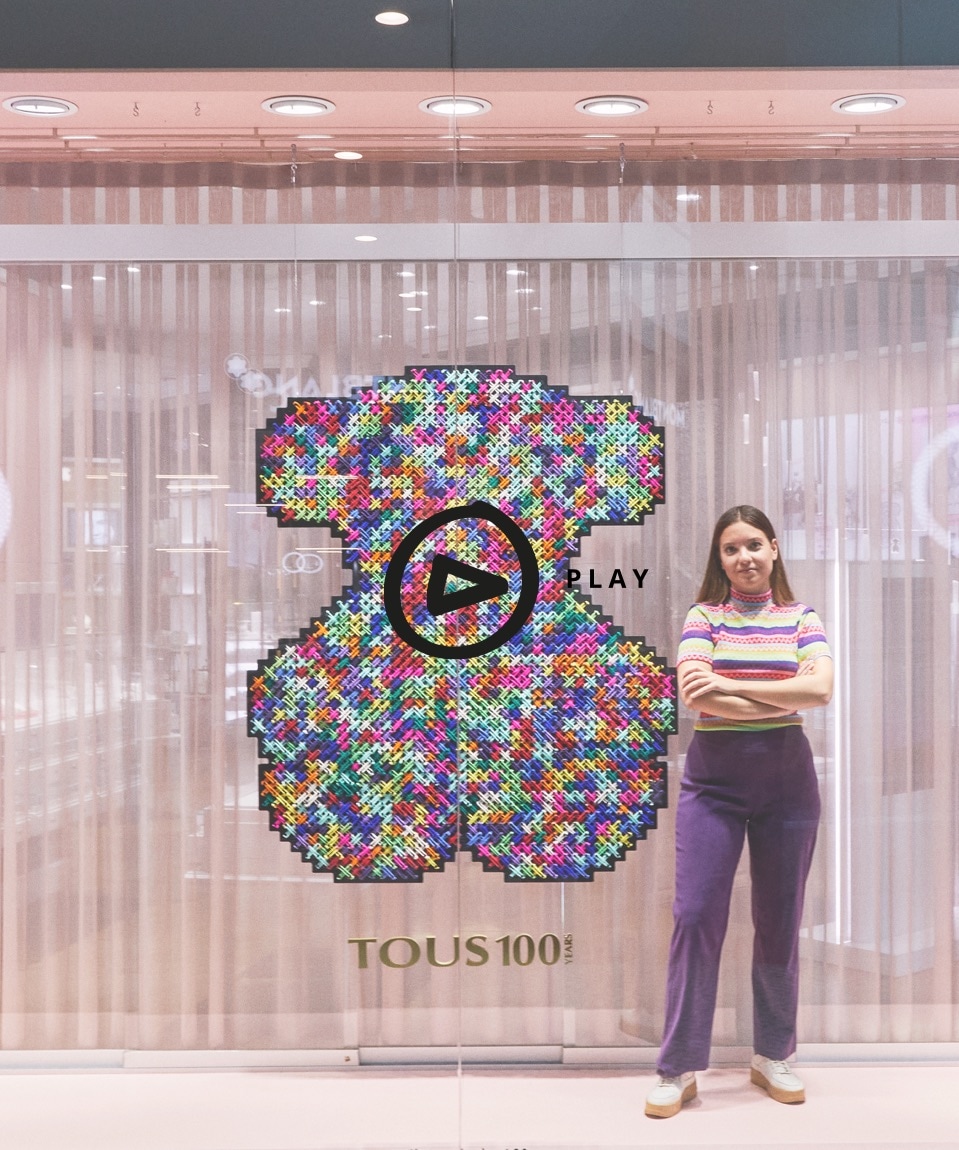 LISBOA
Aheneah is Ana Martins, a Portuguese artist, and graphic designer — an improbable match happened when, during her bachelor, she combined her design knowledge with her grandmothers' embroidery teachings. Since then, her professional and artistic work turned into an exploration of connections between digital and analog mediums, seeking to deconstruct, decontextualize and transform a traditional technique into a modern graphic, connecting cultures, and generations.
"Influenced by the raw gemstones' uniqueness, textures, and colors, this piece tells a story stitch by stitch. The delicacy of a handmade production and the vibrance of a digital interpretation results in a connection between cultures and generations."
Aheneah
Laprisamata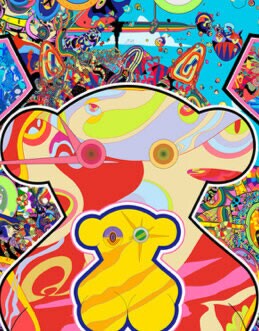 MADRID
Luis Toledo is an internationally known artist from Madrid.
"I defined TOUS' image using my style, thousands of details, shapes and colors from around the world, which make up a galaxy that invites you to get lost inside it. A universe of colors that seeks to resemble the beauty of Nature in the profusion of details, trying to create work with the same attention to detail a goldsmith would, and which distances itself from more Warholesque pop art that seeks to make a quick impact. In the lines, you can travel around the world: Japan's ornamentation, India's explosion of colors, the arabesque geometries of the Mediterranean, or the mysticism of Andean textiles."
Laprisamata
Studio Posti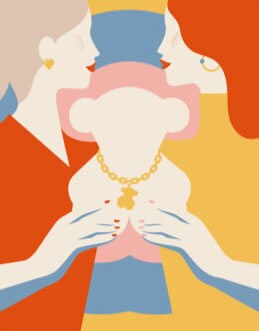 FINLAND
Pietari Posti is an illustrator who was born in Finland, where he studied graphic design. After completing his studies he moved to Barcelona, where he founded his own illustration studio.
"TOUS' emblematic bear is like a beating heart that animates the characters and sends good vibes to anyone who sees it or anyone who's lucky enough to receive or wear the brand's jewelry."
Studio Posti
Craig&Karl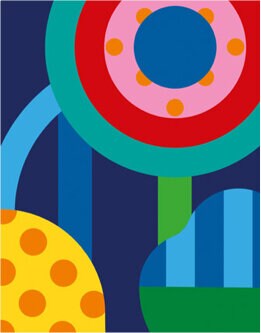 MIAMI
Craig & Karl live in different parts of the world (New York and London respectively) but collaborate daily to create bold work that is often filled with simple messages executed in a thoughtful and humorous way. They've exhibited work across the world including at the Musée de la Publicité, (Paris), Onassis Cultural Centre (Athens), Liu Haisu Art Museum (Shanghai) and the Museum of the Moving Image (New York).
"Our artwork is of a lush floral scene built from simplified geometric shapes, and executed in our signature bright and optimistic color palette. The graphic flowers are bold and abstracted, sometimes weaving in and out of the TOUS bear, giving the artwork dimension and the illusion of the illustrated world moving into the physical one."
Craig&Karl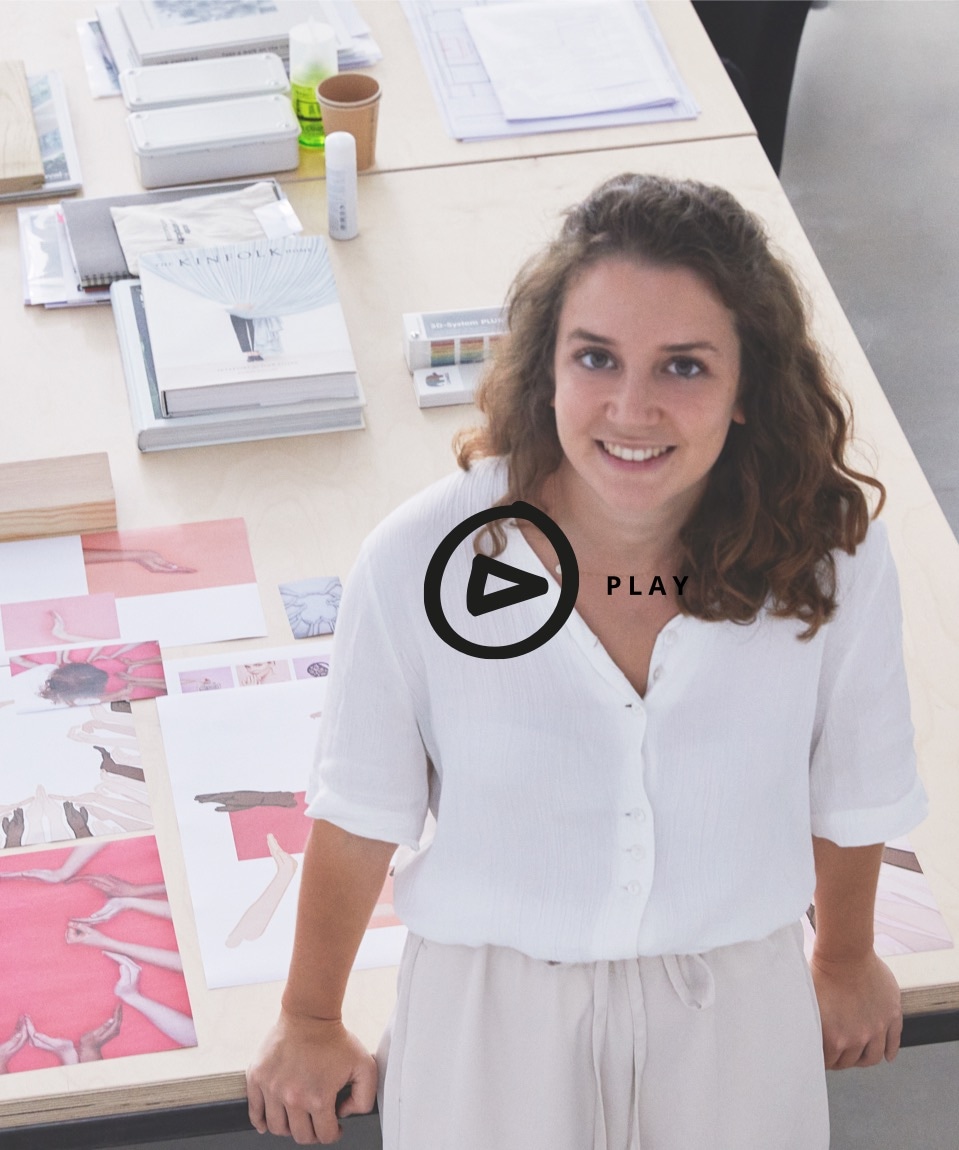 Elisava
"When I began researching the world of jewelry, I realized that the idea of women has changed a lot over the years, especially at TOUS. That's why I focused the entire image around the hands of women of different ages, ethnicities and cultures. I also wanted to reflect how TOUS is a union of different elements that has made the last 100 years possible."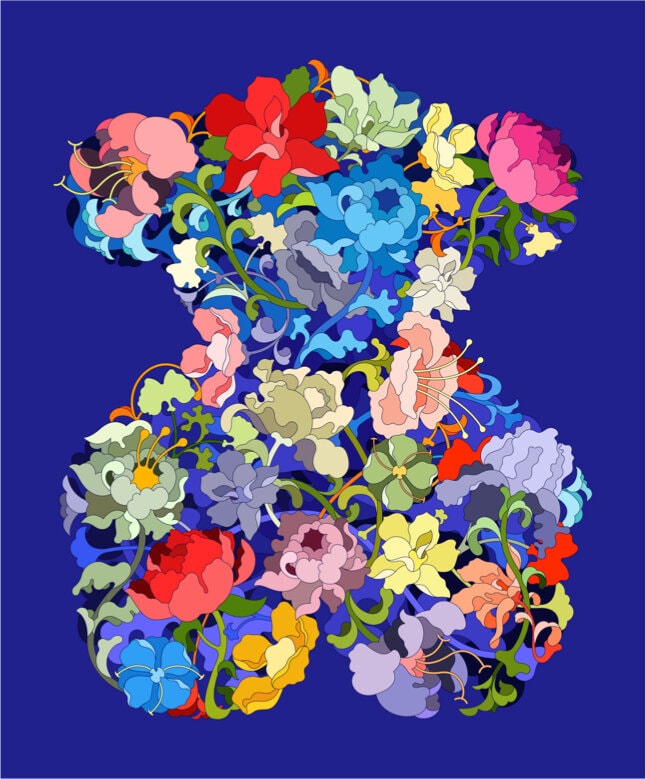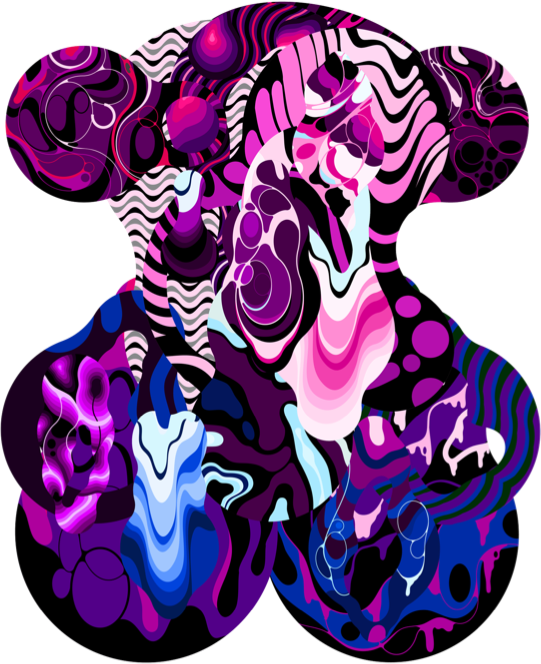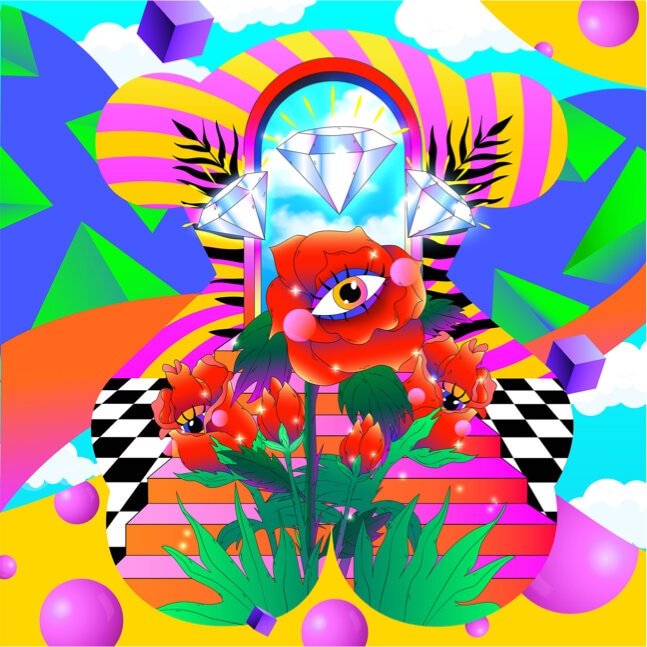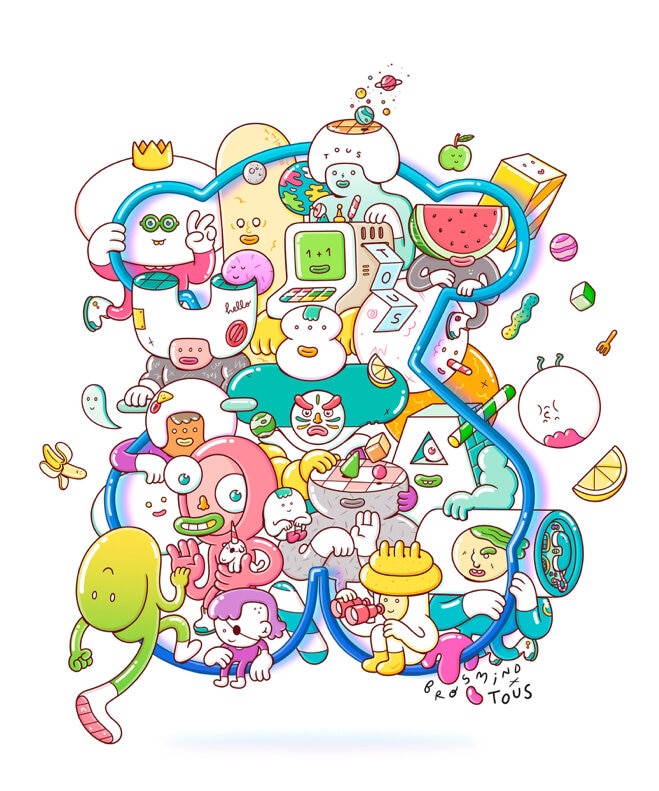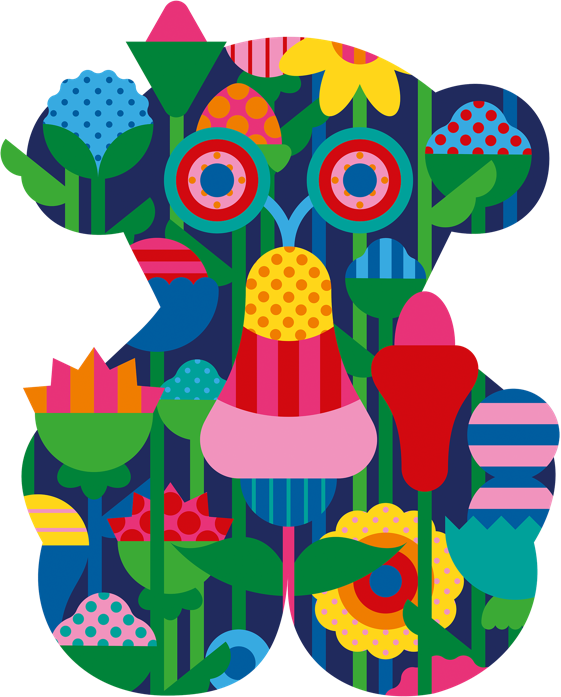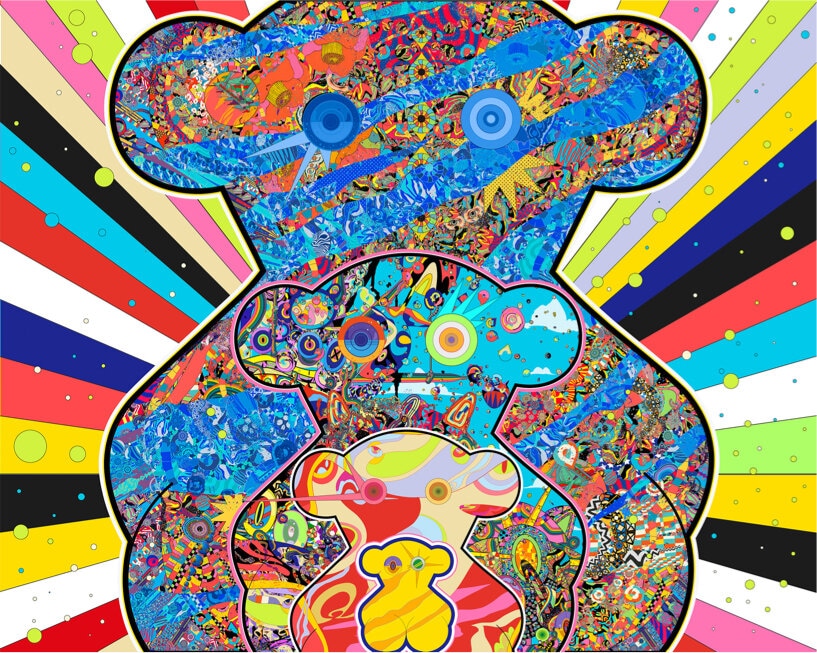 No less than 90 students from some of the best art & design schools in the world have also shared their "bear"sions: a movement towards tenderness, art and co-creation has just begun.
Schools of design/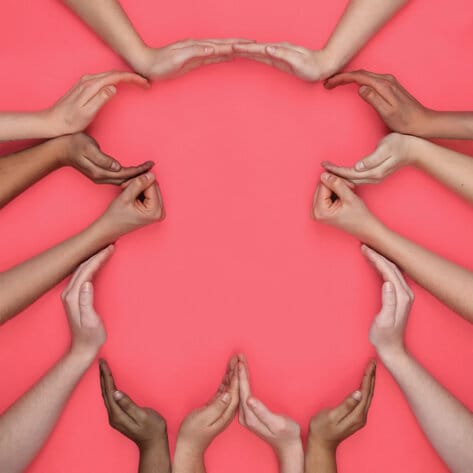 Elisava
Clara Hevia. Winner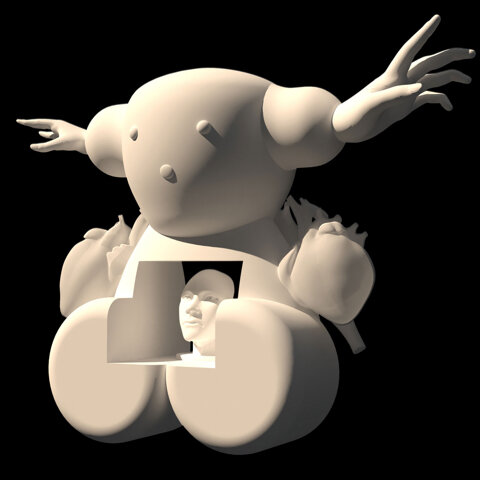 London College of Fashion
Weijia Wu. Winner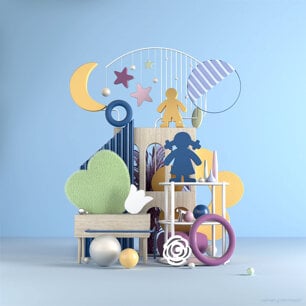 Elisava
Carmen González. Finalist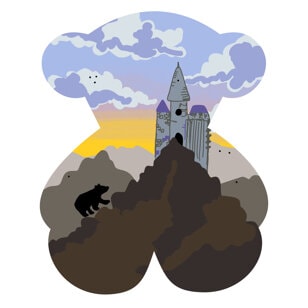 London College of Fashion
Paula Martín. Finalist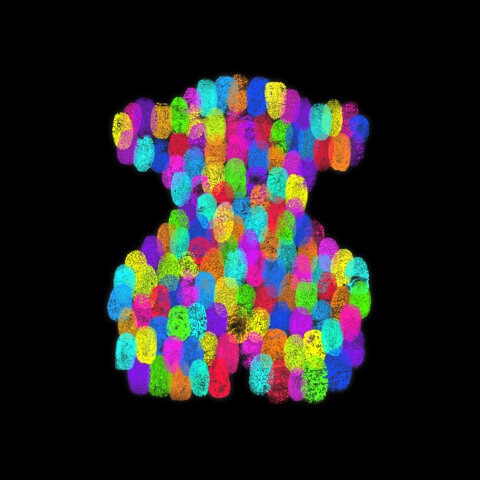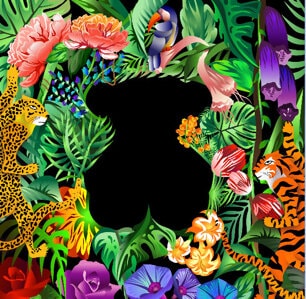 IED
Paula Martín. Finalist
The TOUS bear has been a universal symbol of tenderness for a whole century - and we never need an excuse to celebrate. Have you seen the bear on our limited edition t-shirts? What are you waiting for? Be the first to get one!
Wear the bear/