My Book

On September 21st, 1965, just out of her teenage years, Rosa Oriol married Salvador Tous. Together, they'vebuilt a family whose close ties are based on mutual love and respect, and they've turned the small Tous jewelry shopinto a large company and sought-after brand around the world.
Throughout this journey, thanks to Salvador's unwavering support, Rosa developed her creative skills at TOUS, which,together with her people skills and natural instincts, has allowed her to genuinely discover and respond to the aspirationsof her customers.
The book Rosa Oriol&TOUS, a project that came about in celebration of their golden anniversary, tells the story of their family, theirbusiness, and their values, featuring a special selection of their favorite creations.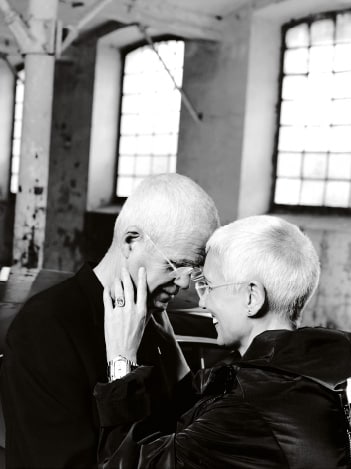 With Salvador at a photo shoot for the magazine Telva, on the occasion of the 25th anniversary of the TOUS Bear. 2010. Photo by Antoni Bernad.
"
But don't think this book is about sound business strategies, or childhood hopes coming true. Everything that's happened has come to us almost without our realizing it, working Monday morning to Saturday night, and fulfilling dreams that surely existed somewhere in the back of our minds, but which we never had the time to idly wish for. Enjoying each passing moment, laying stone by stone, we built a company which today is present on all five continents.
"
READ MORE

DISCOVER MY LIFE

DISCOVER MY WORK