Dedicated to the craft of jewelry making: Experts in restoring, reusing and recycling jewelry
---
TOUS has been in the jewelry business since 1920. Over the years, we have become skilled at giving pieces of jewelry a second life, becoming a company that excels in restoring, reusing and recycling jewelry. Here at TOUS, our after-sales service is key. Our team of jewelry restorers are able to offer jewelry maintenance, allowing special pieces to continue to be part of our customers' lives.
Green building
---
TOUS's headquarters, a former 19th century textiles factory, comprises the main building with a new annex called "el Cub". The building was restored between 2005 and 2007, with sustainable aspects, such as green building, taken into account during this process.
In addition, the installation of low-energy fluorescence lighting throughout the building has resulted in a high output in relation to electricity consumption. Likewise, the restoration included the preservation of the large windows in order to take full advantage of natural light.
"El Cub" is the largest eco-friendly building in Spain that is powered by geothermal energy, which supplies 48.63% of the building's energy needs.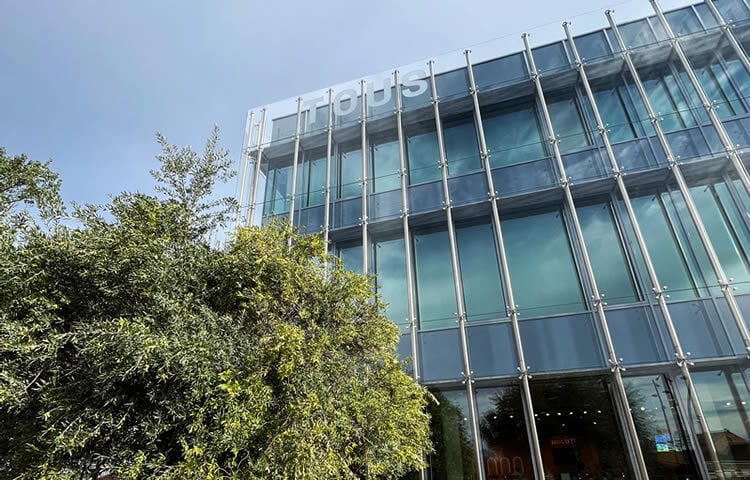 The reclamation of resources and management of sustainable waste in TOUS Workshops
---
In TOUS's jewelry workshop, 40% of the brand's collections are produced and 90 multi-disciplined artisans work in an area specializing in electroforming and micro-casting. The facility has adopted a thorough resource reclamation process and waste management policy that has resulted in: the proper management of waste and the recycling and reclamation of metals and raw materials. It has a treatment plant that treats contaminated waste water so that it has no environmental impact.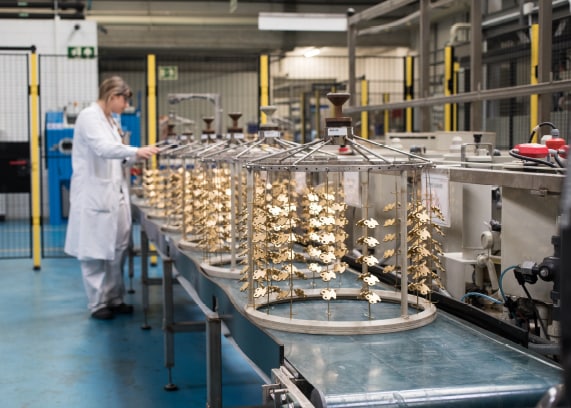 LED lighting in stores help reduce light pollution
---
TOUS has had LED lighting in its stores since 2013. The positive environmental impact of LED lighting is high: energy-efficiency and the reduction of CO2s and other pollutants produced through the production of energy. LED components do not use mercury or other damaging materials. LED lighting also offers a longer lifespan than lighting using conventional technology. LED is a more efficient source of lighting and, despite the initial high cost of installation, it represents part of the company's commitment to responsible investment